Vintage Guardian Maintenance Sign: GM Service Department "Welcome" – VS6696
This Is An Original 1960's-1970's Era Embossed Tin Litho Sign From The General Motors Corporation
A Perfect Starter Item For Your Collection Or Great Decor For Your Man Cave, Game Room, Or Auto Shop


Description
Vintage Guardian Maintenance Sign: GM Service Department "Welcome"
This is an original vintage Guardian Maintenance sign that was displayed in auto shops. The sign is from the 1960's-1970's era and measures 36 inches wide by 18 inches tall. At ArtFactory.com we have one of the largest selections of original vintage automobilia signs for sale anywhere. This embossed tin litho sign. The multi color rectangular sign features a yellow background with primarily red, blue and white writing and a graphic of a buckled seatbelt. Like all of our vintage collectible Americana, this vintage Guardian Maintenance sign is original, item. It is perfect for display in your man cave, game room, or restaurant. This, and all of our signs are sold in unrestored condition as pictured.
Vintage Guardian Maintenance Sign Specifications
Type: Embossed Tin Litho
Sides: Single Sided
Shape: Rectangular
Company: General Motors
Product: Guardian Maintenance Service
Era: 1960's-1970's
Country Of Manufacture: U.S.A.
Color: Yellow/White/Red/Blue/Grey
Dimensions: 36 Inches Wide x 18 Inches Tall
Condition: Original, as-is, see photos for details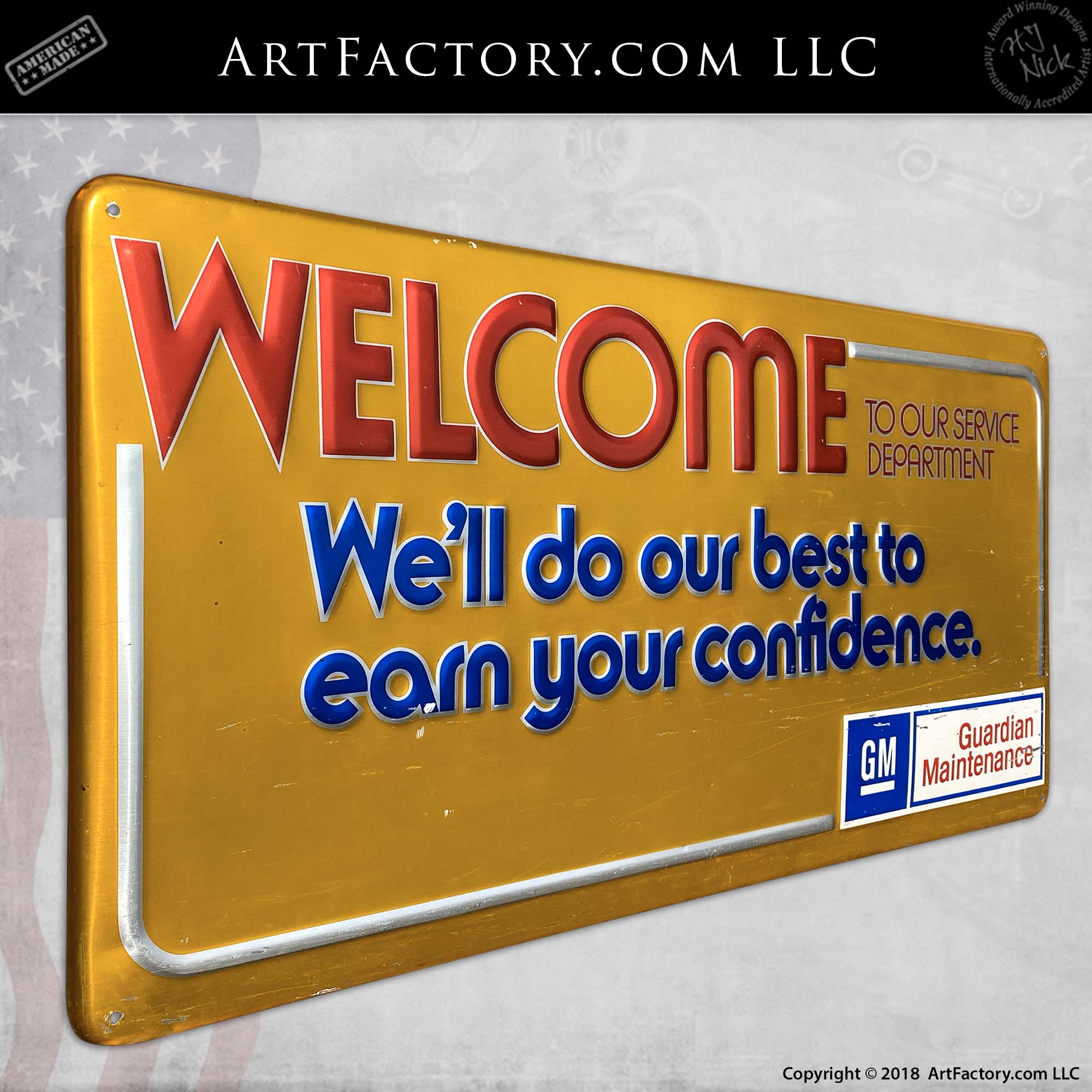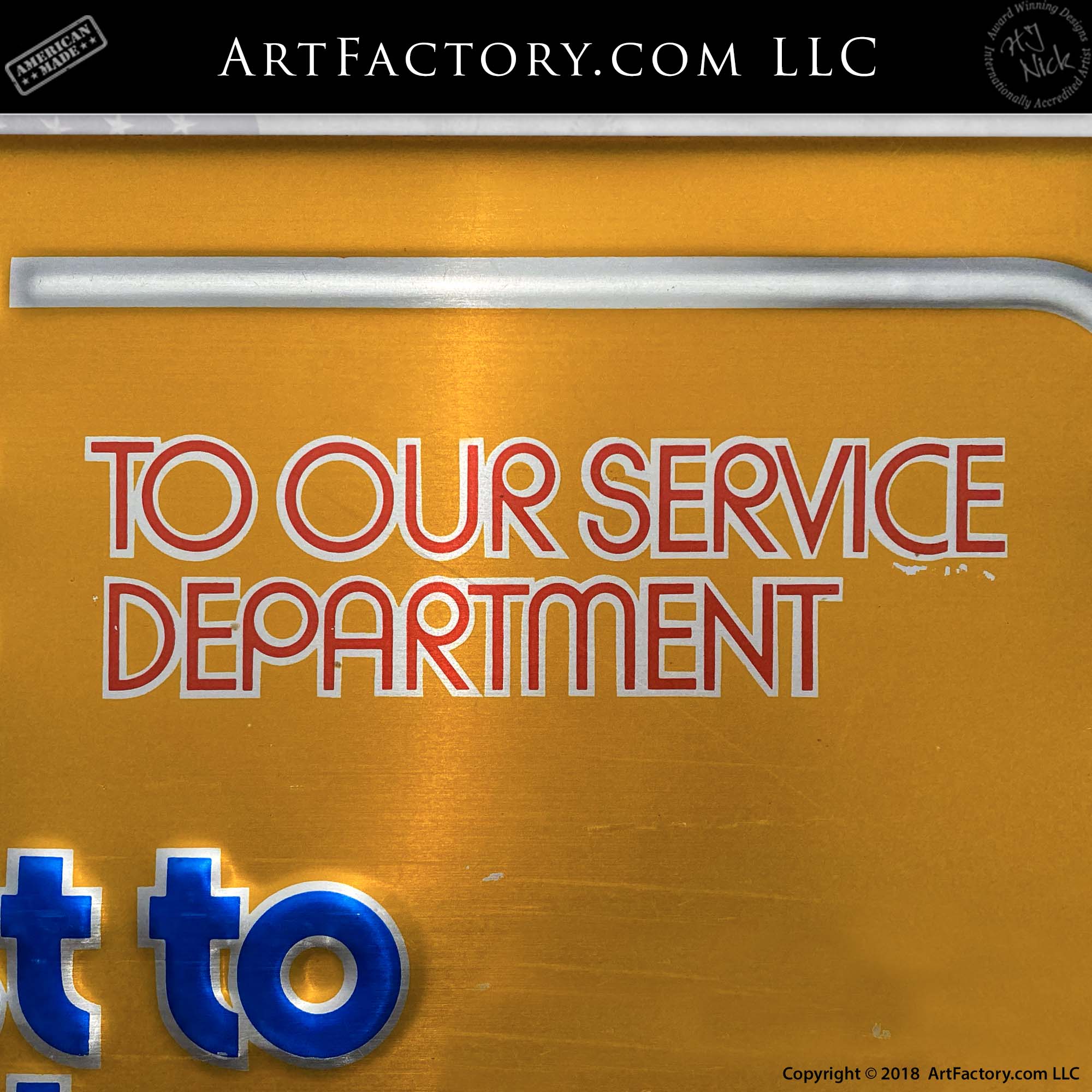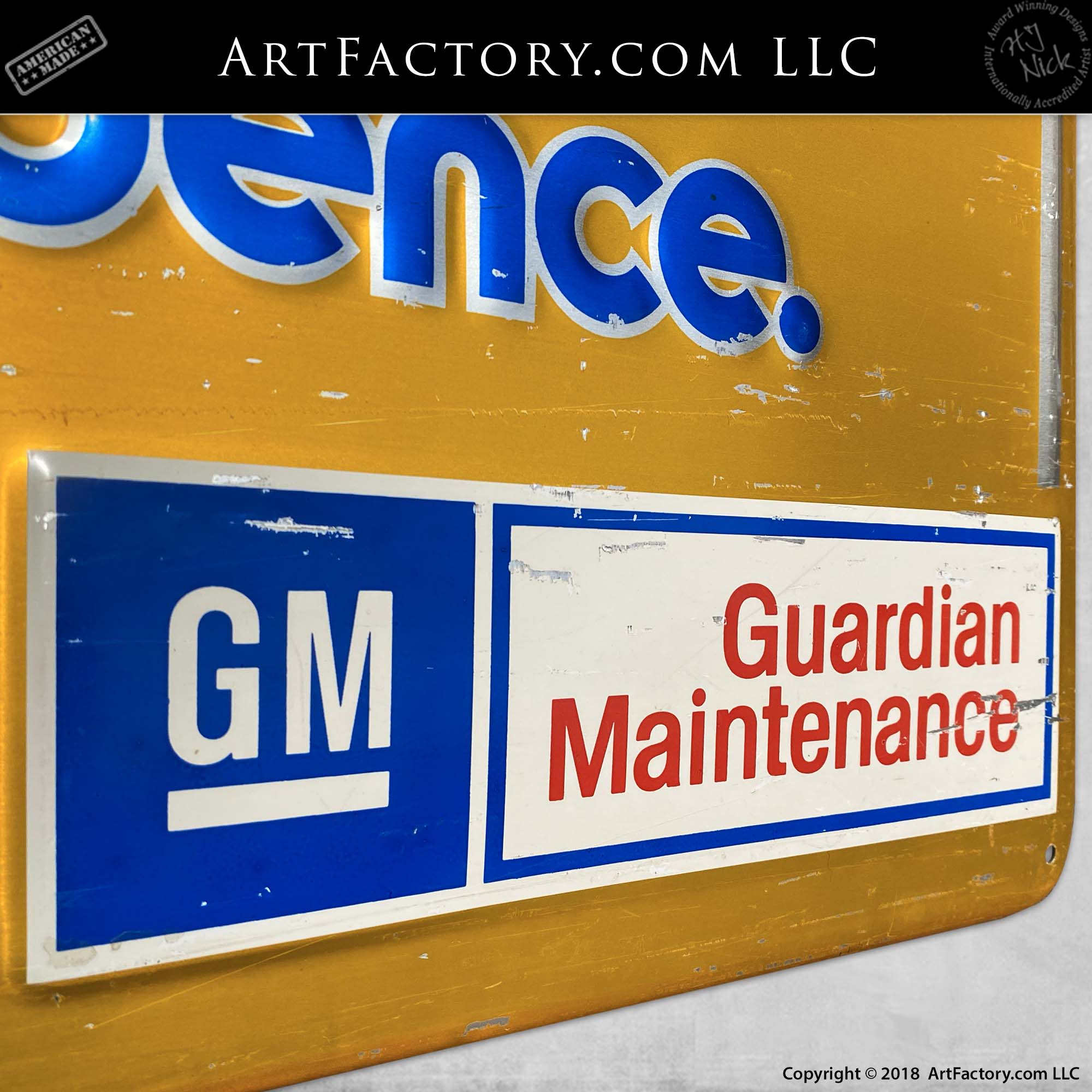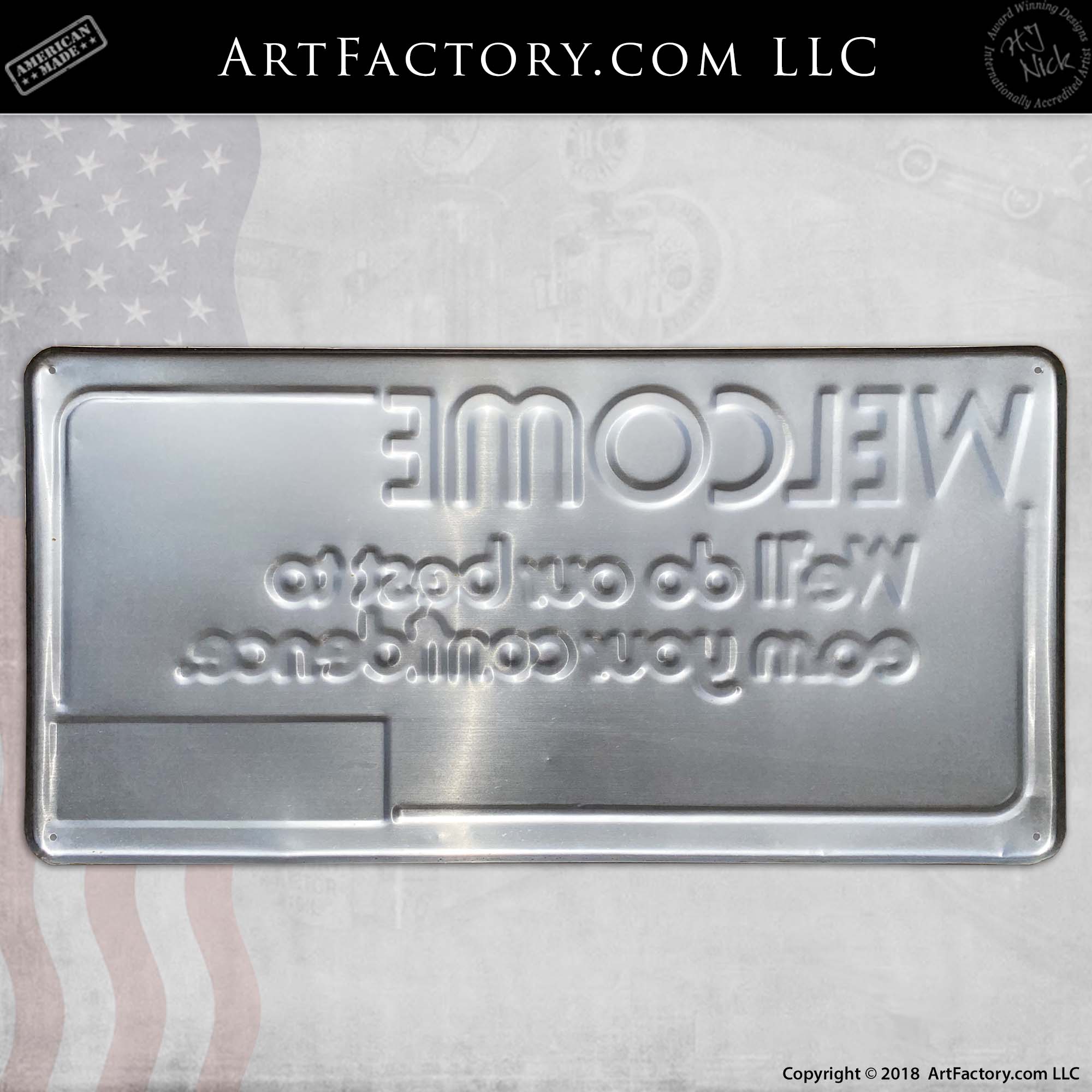 About The Mancave.ArtFactory.com Collectibles Bone Yard
In our Bone Yard, you will fine original unrestored vintage gas pumps, vending machines, modern retro items, and anything else that doesn't meet our regular world class investment quality standards. We generally don't deal in parts, but on the occasion that we have them for sale you will find those in the Bone Yard as well. We often buy entire collections, and sometimes in these collections are items that have collectible value, but don't quite merit a museum quality restoration. For example, items that are post 1970 will often be found in the Bone Yard. If you are looking for hard to find parts, or a fully restored pump is not quite in your budget, then have a look in our vintage Americana and petroliana bone yard.
Tour Our Showroom Man Cave
Our Latest Products In The Man Cave Bone Yard